114 High Street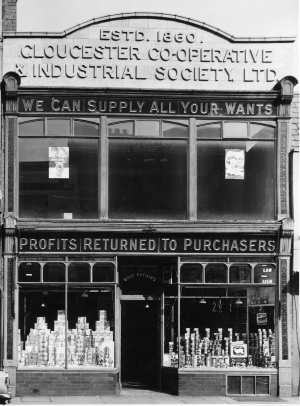 This Archive starts in 1726 with the property being owned by John Mansell of Evesham, a baker selling it to Henry Welsh (otherwise Welch) of Tewkesbury, a maltster for £200.
In May 1737 Henry Welsh mortgaged for £200 - A parcel of meadow [5 acres] in Mythe which he had purchased from William Chapman esq.; Elizabeth Moore spinster and Richard Dowdeswell esq. to Alexander Milburne of Tewkesbury gent [this later was described as having been converted into a Brickworks] but by 1741, Alexander Milburne deceased - the mortgage was transferred to Lawrence Cox of Bredon.
By 1746 Lawrence Cox had died leaving his son Lawrence Cox junior his executor and the mortgage was transferred to Sarah Ashmead and as security Henry Welsh also granted to Sarah Ashmead:- "All that Messuage and garden in High Street" for 400 years.
In the Will of Henry Welsh (Welch) proved in 1749, he devised all his property etc to his wife Sarah. Sarah also made a Will in 1758 (proved in January 1760) in which she left 3 messuages in an alley adjoining a house known by the sign of "The Ship and Castle" in High Street – one each to her son Henry Welsh; and daughters Sarah Hurst and Martha Welsh. The occupants of the Messuages were:- Henry Wareing; Thomas Blizard and Joseph Nicholls
The remainder of her property [of which the property in this archive formed part] she devised to her son Samuel She also bequeathed £100 each to her younger children to be paid by her son and executor Samuel Welsh
In July 1760 Samuel paid Henry his £100 also in July 1760, in place of the £100 to each of his sisters, they accepted a 2000 year lease on a Messuage called "The Sun Garden" in High Street in occupation of John Saunders victualler – this being one of the Messuages devised to him in the Will of Sarah Welsh
To settle his mother's affairs Samuel needs to borrow money so approached Sarah Ashmead, to whom he still owed money borrowed by his father, for a further £200 which Sarah Ashmead agreed to - if the freehold and inheritance could be vested in her Trustee Edward Ransford and so the Indenture was drawn up on 14th / 15th July 1760
In December 1760 Samuel Welsh finds a buyer for the premises in Nutt Kedwards of Tewkesbury, butcher and Joseph Fryzer, bricklayer also purchases part of the property – [possibly Joseph has the Brickworks in the Mythe as only the Messuage in High Street is mentioned from this point] so Sarah Ashmead agrees with Samuel Welsh to convey the Messuage to Nutt Kedwards and her Trustee Edward Ransford assigns the remainder of years to Nutt Kedwards Trustee, Thomas Waldron.
[These documents, currently in Tewkesbury Museum, will be handed to the Gloucester Archive]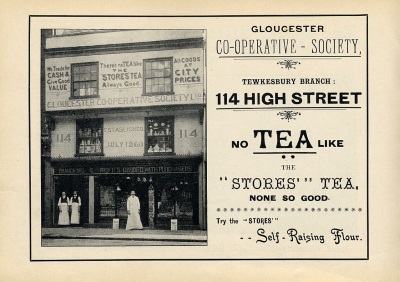 To buy this in December 1760 Nutt Kedwards borrows £195 from Mary Attwood and also signs a bond granting the property to her for 500 years with a proviso of redemption of repayment of the money.
Mary Attwood married the Rev. Henry Jones and In 1782 – George Vernon and Charles Embury, distillers, were renting the Malthouse and because Mary Jones [nee Attwood] had died leaving Sarah Lye her executor a new agreement had to be made with them as tenants to Sarah Lye.
In January 1783 James Kedwards [son of Nutt Kedwards deceased] sells to Thomas Pensam of Forthampton gent for £390 who pays off Mortgage debt to Sarah Lye and she assigns the term of years to Pensam's Trustee, Hopewell Hayward
In December 1805 Thomas Pensam sells The Messuage, Malthouse, Stable and Garden to Henry Welling of Tewkesbury gent - [which is next door to his own house]
In 1811 – Henry Welling mortgages the property to William Read for £1000 and Henry enters into a Bond promising to insure it against fire for £1050 but by
1814 – William Read is concerned that the Messuage was insufficient security and asks Henry Welling to repay him £150
By 1815 – Henry Welling cannot pay and Henry Fowke esq and William Moore wine merchant act as Trustees for the creditors of Henry Welling and try to auction the house but the bidding did not cover the debt.
William Read himself buys the property for £893-8s-6d of which £873-8s-6d was due to him on mortgage and the term of 1000 years was assigned to his Trustee John Merrell of Walton Cardiff husbandman
John Merrell died in 1820 appointing brother Samuel; son Joseph and wife Mary as
executors.
Mary died in 1824; Samuel died and was buried at Pershore
Joseph died 1834 leaving wife Anne as sole executrix who proved Will in 1838
In 1838 Thomas Lilley of Upton on Severn contracts with William Browett the elder to sell to him for £515 and William Browett requests the residue of the term of years to be assigned from Ann Merrell to his Trustee Samuel Fryzer
Note:-
From other sources -
William Read made a Will 3rd May 1827 making William Merrell and Thomas Lilley
executors – this Will was proved at London on 17th June 1828 by the executors.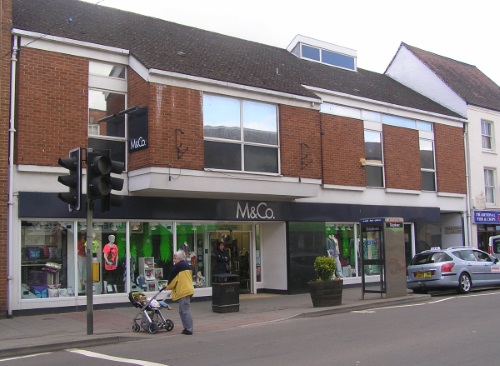 Census Data 1841-1891
114 High Street
1881-b81116
Martha Browett; Head; Widowed; Female; 62; Income From Property; Cheltenham;glos
William A Browett; Son; Unmarried; Male; 19; Grocers Assistant; Tewkesbury;glos
114 High Street
1881-b81117
Edward H Barnes; Head; Married; Male; 30; Wine Merchant; Alrewas;staffs
Harriet C Barnes; Wife; Married; Female; 31; ; Peopleton;worcs
Number of records found: 2