The Tewkesbury Historical Society
THS - 'Virtual Zoom Meeting': I Witnessed the Battle of Tewkesbury [Peter Raggatt]
THS - From Tewkesbury to Norway: Medieval Euro Supply Chain [Steve Goodchild]
---
---
"Anchor University" Lectures
The talks have been cancelled until further notice due to Coronavirus situation.
We have had to come to the inevitable decision as the "professor and students" of the Anchor University mainly fall out of bounds by age - but, ever the optimistic, I hope only to postpone. I send best wishes for your health over the next few weeks... John
19 March 2020 Meeting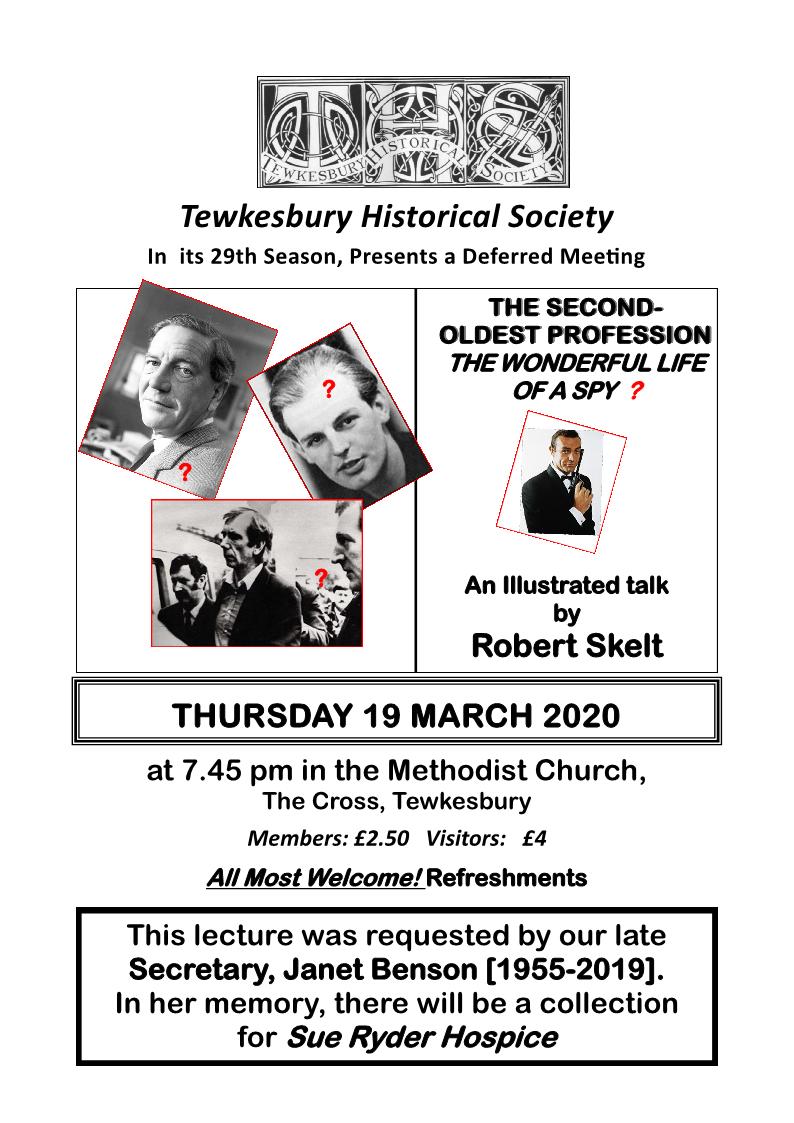 Cancelled due to Coronavirus situation.
---
---
---
Remarkable Incidents Relative to Tewkesbury
1722. There was a great flood which did considerable damage. His royal highness the prince of Wales gave another gold cup of the same value with the former, which was run for over the said Ham, and won by a horse the property of the right honourable lord Tracy.
---