The Tewkesbury Historical Society
---
---
"Anchor University" Lectures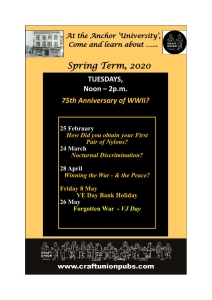 The talks have been cancelled until further notice due to Coronavirus situation.
We have had to come to the inevitable decision as the "professor and students" of the Anchor University mainly fall out of bounds by age - but, ever the optimistic, I hope only to postpone. I send best wishes for your health over the next few weeks... John
---
19 March 2020 Meeting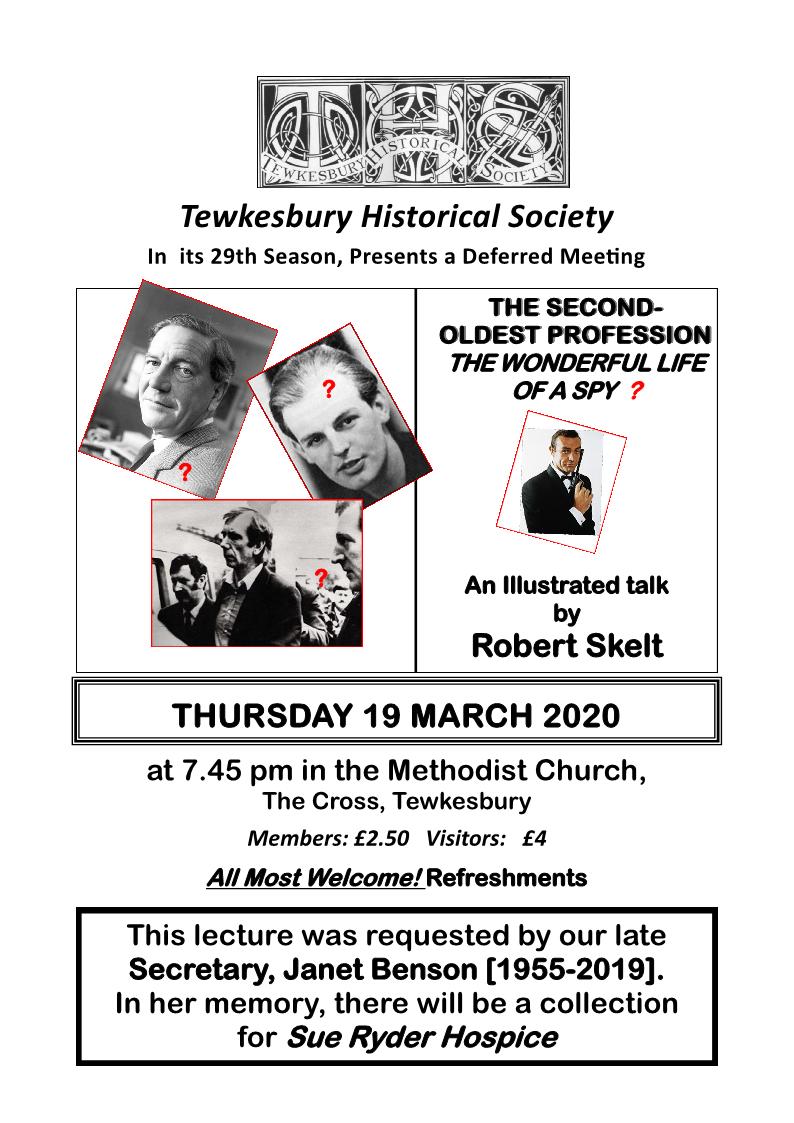 Cancelled due to Coronavirus situation.
---
---
---
Remarkable Incidents Relative to Tewkesbury
On the 24th of July, 1571, being a fair-day, such a quantity of bats came floating down the river Avon at this town, that they covered the surface of the water for above a land's length, in heaps more than a foot thick, which so dammed up the mills for three days, that they could not go, 'till the bats were dug out with shovels. Vide Wantner's Papers in the Bodleian Library.
---