The Tewkesbury Historical Society
THS - Adjourned AGM & I Saw The Battle of Tewkesbury
THS - From Tewkesbury to Norway: Medieval Euro Supply Chain
---
---
"Anchor University" Lectures
The talks have been cancelled until further notice due to Coronavirus situation.
We have had to come to the inevitable decision as the "professor and students" of the Anchor University mainly fall out of bounds by age - but, ever the optimistic, I hope only to postpone. I send best wishes for your health over the next few weeks... John
19 March 2020 Meeting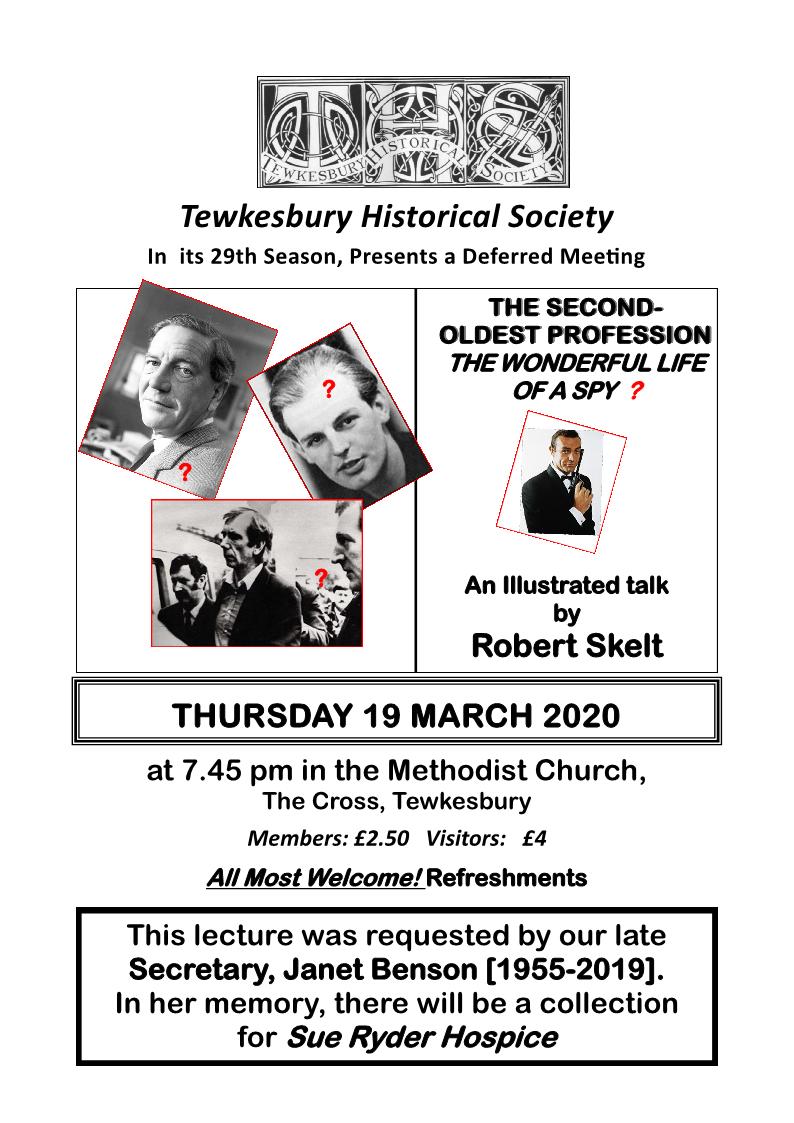 Cancelled due to Coronavirus situation.
---
---
---
Remarkable Incidents Relative to Tewkesbury
In the year 1696, the six bells in the church were cast into eight; the expenses of which were defrayed by voluntary contribution. They were founed by that celebrated workman, Abraham Rudhall of Gloucester.
---