The Tewkesbury Historical Society
Welcome to our local History Society website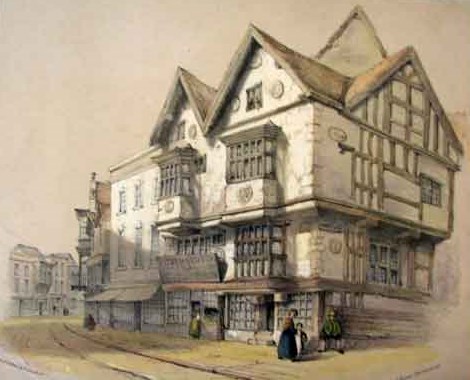 THS was formed in 1991 with the aim of researching and adding to our knowledge of the town of Tewkesbury. The Society meets monthly, usually on the third Thursday, at 7.45 pm in the Methodist Church at The Cross. At these meetings, which are open to non-members, invited speakers talk on some aspect of history. In addition, THS publishes books and an annual Bulletin of Research, to which contributions are invited. The Society also gives members the option of accessing online the Society's extensive Woodard Database of Local History data.
Bulletin 28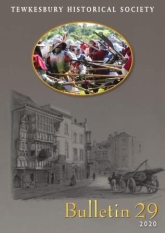 Our latest Bulletin for 2019 is now available for purchase. You can buy at discounted rates by contacting John Dixon on 01684 294262 president@tewkesburyhistory.org or purchase via our online Shop, Alison's Bookshop in Tewkesbury also have copies. for sale.
Contents and Information,

March Meeting
Canal Ladies: The Lives of the Narrow Boat Women, their Children and their Crafts. We also launched our latest Bulletin along with a reprint of John Dixon's in demand Railways book.
Two large scale maps of Tewkesbury from 1811 and 1880
We are proud to present two maps on our site using new zoom and pan technology.
We have the 1811 Enclosure Map of Tewkesbury and the huge 1:500 scale map of Tewkesbury created in the 1880s, both full of amazing detail. Use your mouse wheel to zoom and left mouse to drag.
Even more Census Data
We are pleased to announce that the Tewkesbury Census Data for 1841 to 1891 has doubled in size. We now have 37,608 people spread over 9,575 property records. Take
a look here
.
Gloucestershire Local History Association
The Gloucestershire Local History Association includes representatives from many local history societies in the county, the county archives and local studies centres, and meets quarterly to discuss matters relating to local history in Gloucestershire. Details of events organised by the Association and member organisations may be found on their website:
November Meeting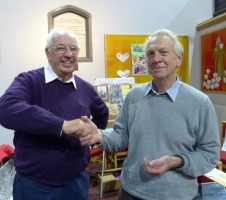 THS Life President, John Dixon, with Peter Dawson who gave an interesting and well attended talk on 'Burgage Plots in Medieval Towns' at our 15 November meeting.
Remarkable Incidents Relative to Tewkesbury
1821. On July 19th, the day of the coronation of George the fourth, every poor person in the parish was presented with a pound of good beef and a pint of ale, excepting children under fourteen years old, who were allowed half the quantity.
---
---
---
---
---
---
---