World War I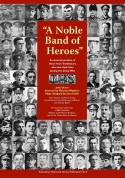 Tewkesbury Historical Society received £4,000 from the Heritage Lottery Fund [HLF] for a project aiming at, "Researching & Publishing biographies of all those killed in World War I from Tewkesbury". Led by volunteers from the Society, the project focused on the publication of a book containing biographies of all those who lost their lives in the war together with a narrative history which placed their deaths into the context of the war. One hundred and fifty-four local men have their names inscribed on the War Memorial but some families missed the opportunity of commemorating the loss of their loved ones so their biographies have been added in the published book. The result of the THS project is the book, A Noble Band of Heroes, published in November 2015 and now available online.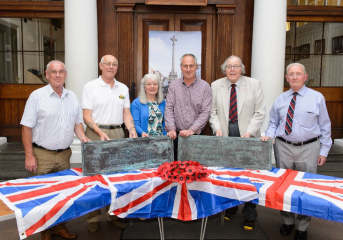 Head of HLF South West, Nerys Watts, said: "The impact of the of First World War was far reaching, touching and shaping every corner of the UK and beyond. The Heritage Lottery Fund has already invested more than £15million in projects – large and small – that are marking this global centenary; with our new small grants programme, we are enabling even more communities like those involved in this project from Tewkesbury Historical Society to explore the continuing legacy of this conflict and help local young people in particular to broaden their understanding of how it has shaped our modern world."
THS would now like to make available
information of those from WWI whose names were added to the War Memorial on Armed Forces Day, July 2018
The context in which all these local people lost their lives
All Those Who Served – a running list to establish those who served in the armed forces even in a minor way
All Those Who Served
The
THS
WWI Research Project
naturally started by focusing upon those who lost their lives. It was logical, therefore, to extend it to include those who were also
wounded
or made a
POW
– and finally
to those who served
in any way.
The list is no way exhausted and is being updated as we learn more, especially from Family Historians. If we have missed anyone then please forward details on johnhistory46@btinternet.com .
For reasons of size, only certain elements of information have been included in this display for the website.