Armistice 1918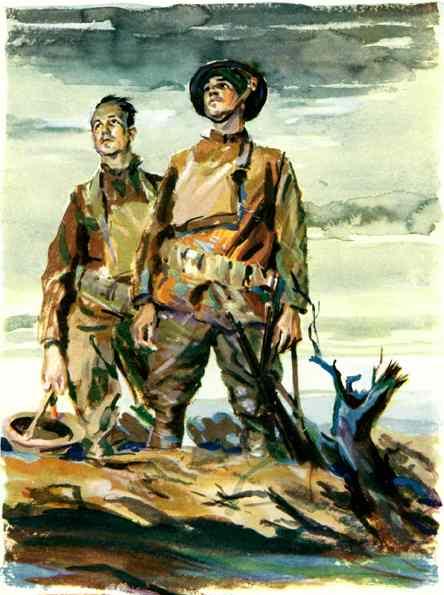 There are few photographs of this day on the Front Line – just ceasing to fire guns is not photogenic. In addition, there is little record of soldiers celebrating: they could hardly believe it was over as the painting suggests. There are no photographs of celebrations in Tewkesbury, but the Vicar summed up the mood: "My Dear Friends – What a miraculous change has come over the face of the whole earth ...!"
In fact the war had petered out because the German starvation was worse than the British – and all of Germany's allies had given up. No allied troops had crossed into Germany.
The war did not officially end until June 1919 with the Peace of Paris; the German people were deprived of food imports until then to ensure their leaders signed. That is why so many memorials testify to the 1914-1919 War.
The names of all those who lost their lives in 1914-19 and are commemorated on the War Memorial will be read out during the service at 11am, Sunday, 11 November 2018.
Attached
is the audited list of all those commemorated.