The Crescent and Gander Lane
Gander lane led over the Swilgate stream and towards the roads to Gloucester but it is access only to the caravan park, cricket and rugby clubs. It is the southern boundary to the Abbey precinct and contains one of their car parks today. The poor cottages just seen in the old photograph were rebuilt (in a rather poor modern style) and set back from the road. The Crescent in Medieval times was called the Bull Ring and was the original market for the town. To the left is a half completed development from the early 19th century - the plan was to complete the arc on the other side but funds ran out. It was said to be a cheap and hasty build. To the right where the bus stop is once stood Abbey Lawn House, pulled down in the late 1960s to giving a better view and access to the Abbey grounds. Gander Lane was much narrower and the Crescent traffic foot print has been changed several times. The crescent is now regularly used by buses.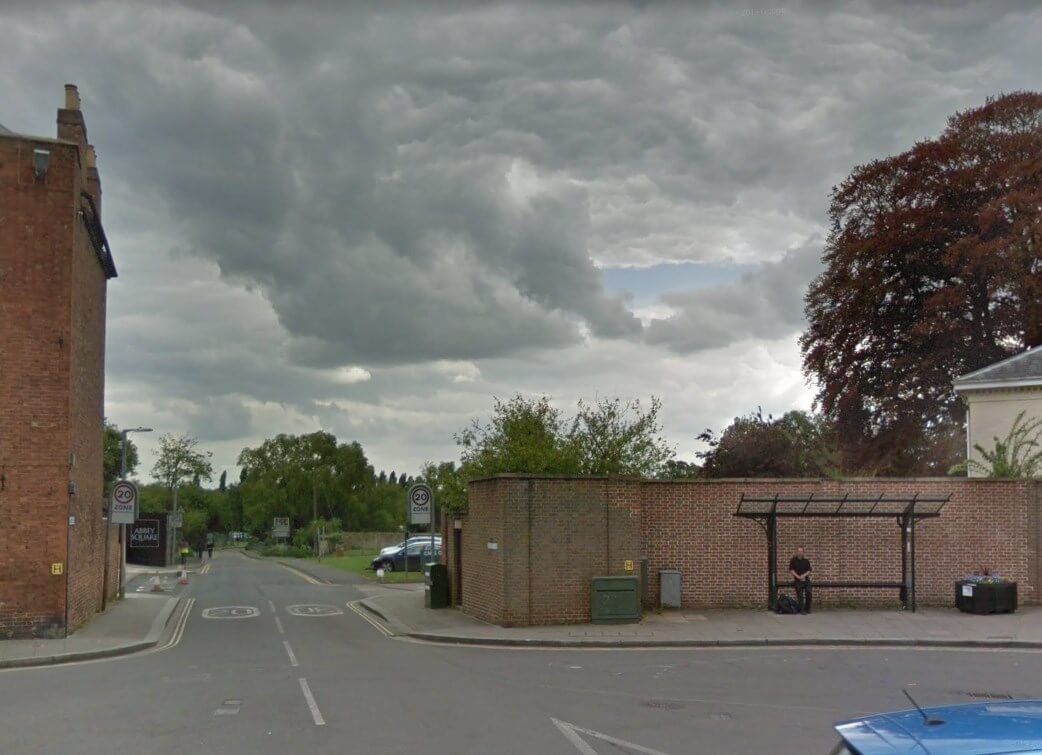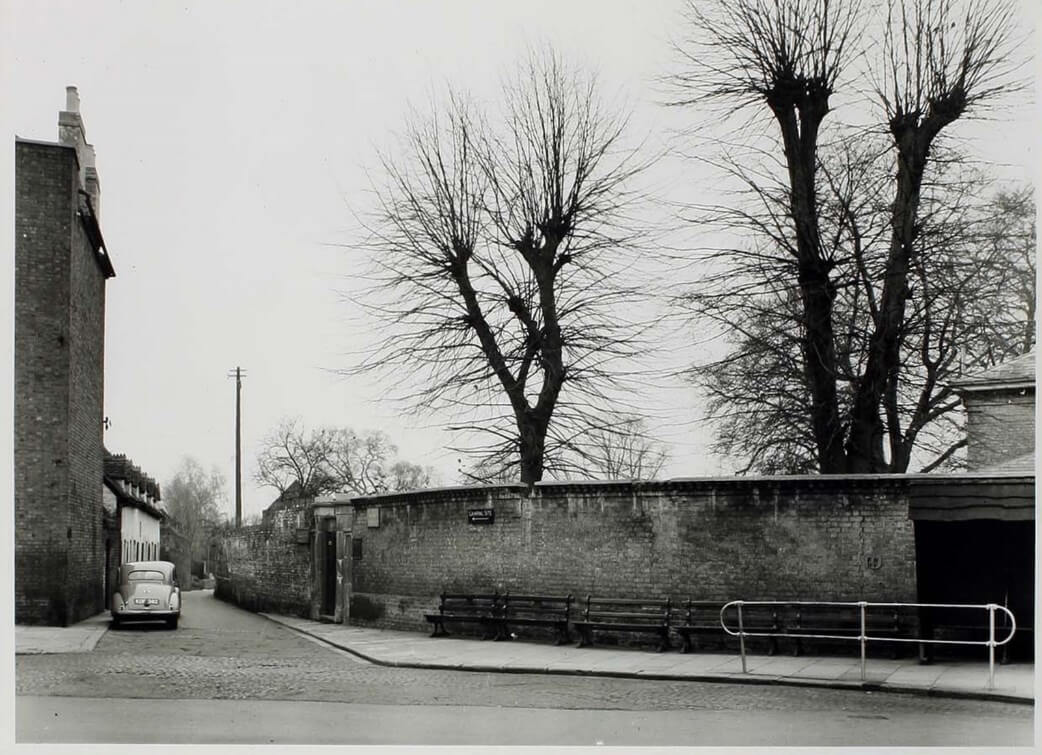 Take on 21st August 1967, this shows the remains of Abbey Lawn House and the row of cottages before restoration in the 1970s.
Source:
Historic England Archive