John Pocock (1932-2022)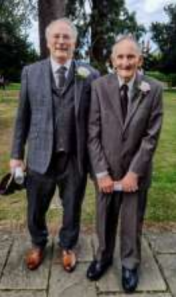 John was born in Hern Bay, Kent but spent his childhood in Epsom, Surrey. During the Second World War his school was hit by a V2 bomb, he and his siblings were sent to gather their schoolbooks from the ruins.
John, his younger brother Peter and elder sister Velma were evacuated to Wales for what should have been the duration of the war. His experience during his time in Wales led him to dislike the Welsh, it was so bad that his parents drove there and brought them all back home to Epsom.
Between 1951 and 1953 John served his National Service in the Middle East, during the Suez Canal Crisis. He was then posted to Ashchurch where he joined the REME division. During his time at Ashchurch, he met and married a local girl, Audrey Hewett.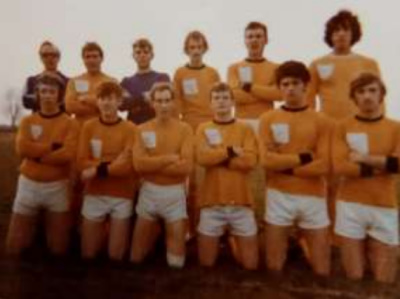 After leaving the REME and getting married in 1955, he moved in with his in-laws, living in North East Terrace, Tewkesbury. His son Stephen was born in 1956 and in 1959 he joined Dowty Rotol as a machinist. By 1961 the family moved to a prefab in Warwick Place (now Devonshire Place) Priors Park.
In 1962 his second son Michael was born and in 1963 the family of four moved to York Road, Priors Park. From the late 1960s to the early 1980s he was involved in youth football, then local football teams Priors Park Rangers and Newtown Wanderers, becoming President of both clubs.
John retired in 1992, lost his son Michael and wife Audrey in 2019 and after a short illness he passed away 1st February 2022.